Prof. Wong Kong Chu, Chris
Department of Biology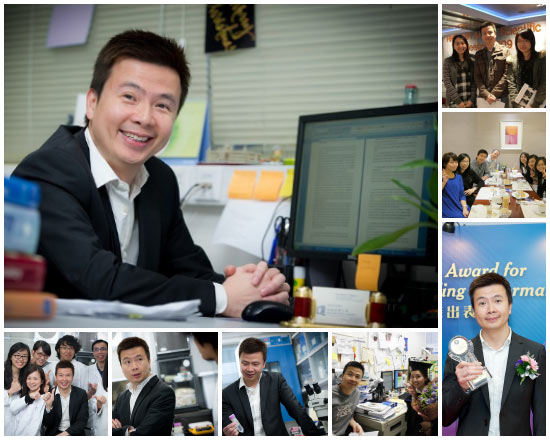 Professor Chris Wong stands out as a highly motivated and passionate teacher with untiring devotion to excellence in teaching. He is capable of creating an inspiring learning environment enriched with lively and innovative pedagogies despite the wide diversity of his students and the large size of his classes. Professor Wong adopts a learner-centred approach to teaching abstract concepts by using advanced technologies, making reference in his examples to the latest developments in the field and in daily life. Much-liked by students, Professor Wong is deeply committed to his mentoring and advisory activities. Students are highly appreciative of his ability to stimulate their interest in learning, his well-organized and informative lectures, his sense of humour and approachability and, needless to say, his dedication to teaching.

Professor Wong's philosophy of teaching is to ensure that students learn the fundamental concepts of different biological phenomena, and to foster students' critical thinking during their learning process. He believes that mastering the skill of knowledge integration is an excellent tool for nurturing proactive study.

Professor Wong has attained an excellent classroom teaching performance over many years, as evidenced by the highly positive feedback he receives from students and the popularity of the courses he teaches. Here are some of the comments of his students cited in the Teaching Evaluation:


"Professor Wong makes the lessons very attractive. I like to attend his lessons very, very much!"
"Professor Wong makes difficult content easy to understand. His PowerPoints are nice and increase my motivation to pay attention to the lecture."
"Professor Wong prepares the classes very well and he delivers his points in an orderly and organized way. Also, he usually knows what students may not understand.
"Professor Wong always inspires the students to think and discuss."
Professor Wong has supervised a considerable number of postgraduate students over the years. His supervision is always thorough and effective and results in the attainment of outstanding academic performances by his postgraduate students. Professor Wong has also made valuable contributions to the curriculum design for the undergraduate programme of the Department of Biology.

In recognition of Professor Wong's outstanding performance in teaching, a field in which he is exemplary in many ways, he is awarded the President's Award for Outstanding Performance in Teaching.